Although the trend has dropped somewhat. But digital gamers are still so much interested that Axie Infinity dominates over half of the NFT game world market.
A recent report from NFT analytics, tracking, and research provider Non Fungible token highlights the high transaction volume of popular monster fighting game players of nearly $3.5 billion by 2021, which has increased With more than two-thirds of the total blockchain game transaction volume, Axie Infinity dominates more than half of the NFT gaming market, with 2nd and 3rd places behind closely followed by Top Shot. Non-Fungible Token (NFT) from the NBA's record-breaking $827 million basketball team, and the closed-down community gaming platform Loot at over $242 million.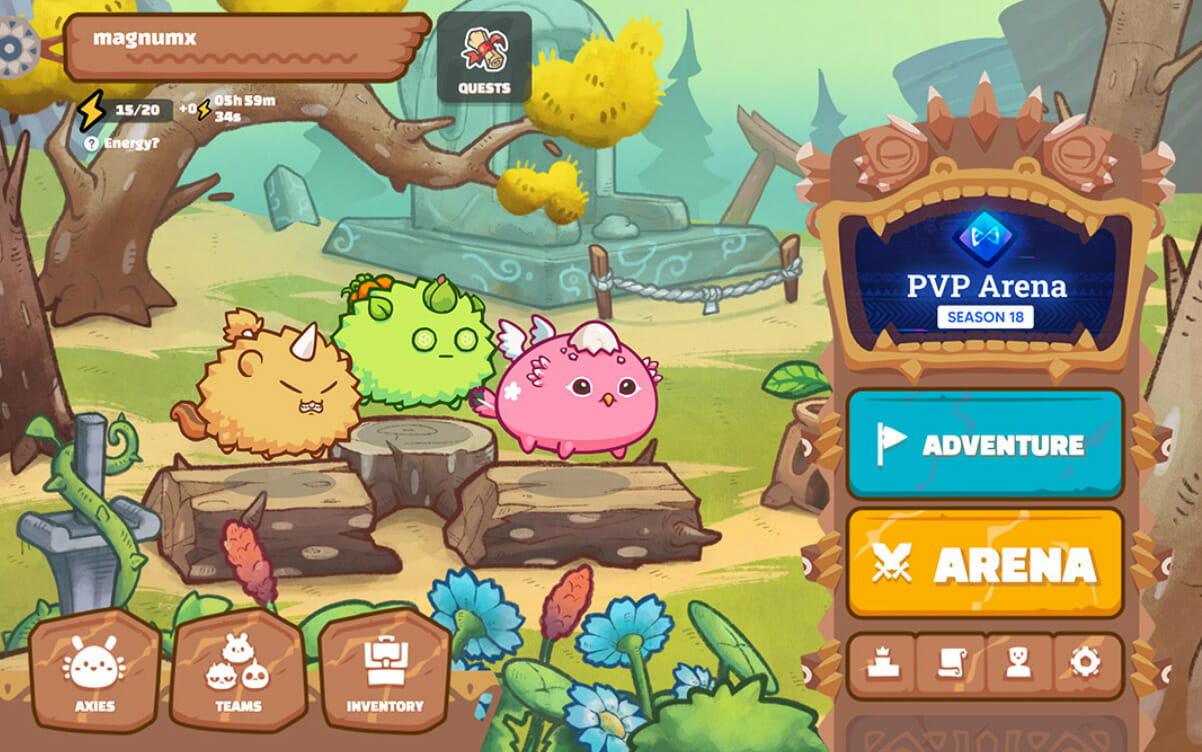 Highlights that have made Axie Infinity dominate the NFT game market for a long time.
Axie Infinity was created in 2018 by Vietnamese video game developer Sky Mavis. The main characters in the game are probably inevitable monsters called Axies that players can collect. and can be used to complete daily tasks Axie monsters are created on the Ethereum (ETH) network in NFT format. Players will also receive Smooth Love Potions (SLPs) after they He successfully completed various missions within the game. And can be used to make money for themselves through trading on crypto exchange platforms as well. As a result, in November 2021, people from all over the world Especially among gamers from developing countries, there is an overwhelming interest in becoming a part of the community.
The main reason Emerging from the potential for Play-to-Earn games to deliver returns to players above the minimum wage in certain countries, Axie Infinity's latest net NFT transaction volume is 19. % or equivalent to 17 billion US dollars in the past year But later on, the SLP price dropped sharply to 67.5%, damaging many players not making the same profits as before. And they came out to blame a lot of game developers.
The land in Axie Infinity is equally popular.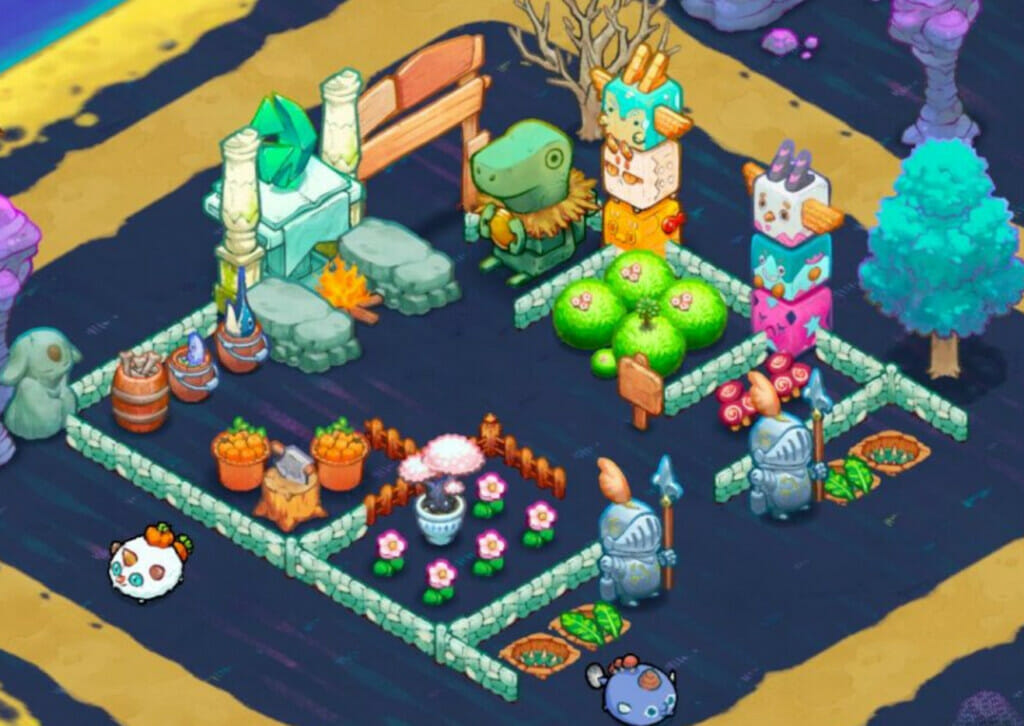 The main feature of this Play-to-Earn monster game was not only Axie and Smooth Love Potions, but after the game became hugely popular. The occupancy of different areas within the game is also becoming more and more popular. On Thursday, November 25, 2021, a beautiful plot of land in the Genesis neighborhood located in the heart of the kingdom of Lunacia in the heart of the Axies and rare monsters was sold. Valued at more than 550 ETH, or approximately $2.3 million, at the time, this virtual estate became the most expensive of all virtual real estate assets.
The price drop did not affect the game in any way.
Although the fall in NFT prices may be a result of the inflation problem caused by larger token production, according to the latest data. The number of Axie gamers has skyrocketed to nearly 2.7 million monthly users. Compare that to the same number in March 2021 of just 1 million. Moreover, the supply of SLP in circulation has increased from 541.7 million to 5.13 billion since July 2021.
The volume of in-game transactions helped Axie Infinity successfully dominate the NFT gaming market.
Blockchain game enthusiasts have bought and sold a combined total of $5.18 billion of NFTs in 2021, bringing in more than 20,986,532 sales. In addition, the marketplace has all of the Blockchain games still available. 112 transactions and more than 1.88 million active wallets in total, accounting for 2.18% of the total global gaming market in 2021.
Despite the benefits, there are still some penalties.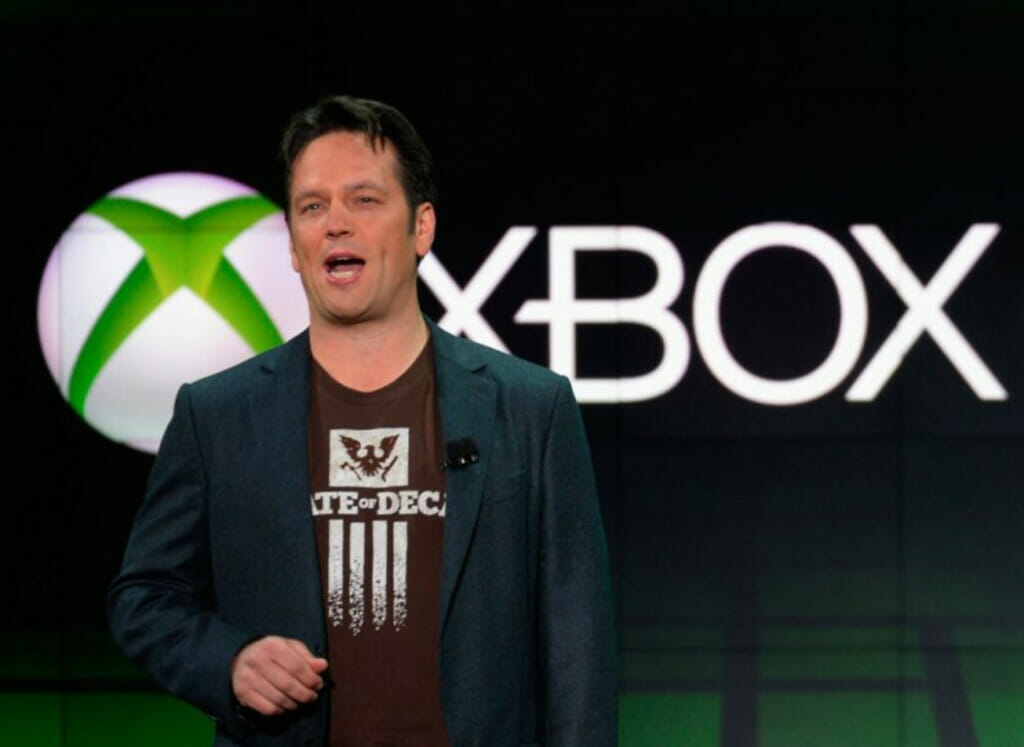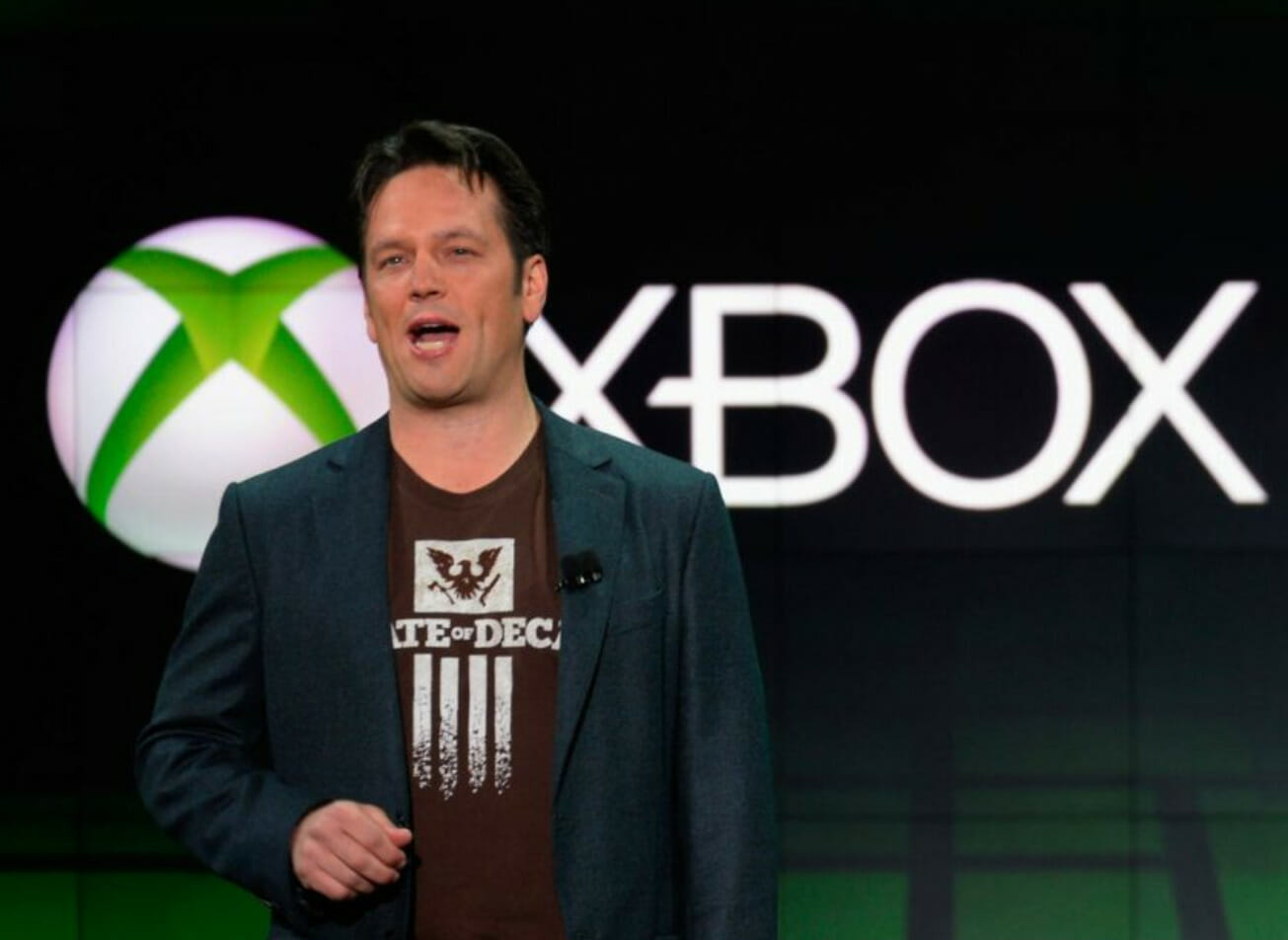 Although Play-to-Earn games can be rewarding and many benefits for gamers and market players But there are still investors And many experts still see the genre as something to be cautious about. and should not interfere It can be seen from the standpoint of Phil Spencer, Xbox executive and gaming business group of major tech companies like Microsoft, has come out to interview through international news agencies and stated that.
"This thing is more like a tool for profit than a tool for entertainment."
In addition, the Korean government, although it has come out to support the Metaverse project and many Web3 technologies. But the agency has previously expressed its distrust of Play-to-Earn games and has ordered Google Play and Apple's App Store to remove such games from the system. By reasoning that the developer does not have a player age limit. and feared that the bubble burst from speculation in the market.