Opportunity for new entrepreneurs has arrived! Visa offers a program to teach entrepreneurs how to use NFT and give them a generous amount of funding to help them improve their businesses.
Major global credit card provider Visa officially launched its NFT training program for business travelers on March 30 through the organization's official website, in the hopes that it will help support those who invest in NFTs. Artists in the arts, music, fashion and cinema are using Non-Fungible Token (NFT) as a business growth accelerator.
Digital Marketing Incentives Visa to Launch NFT Training Program for Business Owners
There are more than 50 million artists in the world today, with a combined total of 50 million artists, Visa data shows that the size of the Creator market is more than $100 billion. In addition, the artistic creation business is also one of the fastest growing among small businesses. As a result, the company has created a program to support the growth of the digital marketplace. and help impart knowledge The understanding of NFT business to small business operators can also be used.
"NFT has the potential to become a powerful economic stimulus for artists. The Visa Creator Program is, of course, another way to give their small businesses access to a new medium in digital marketing."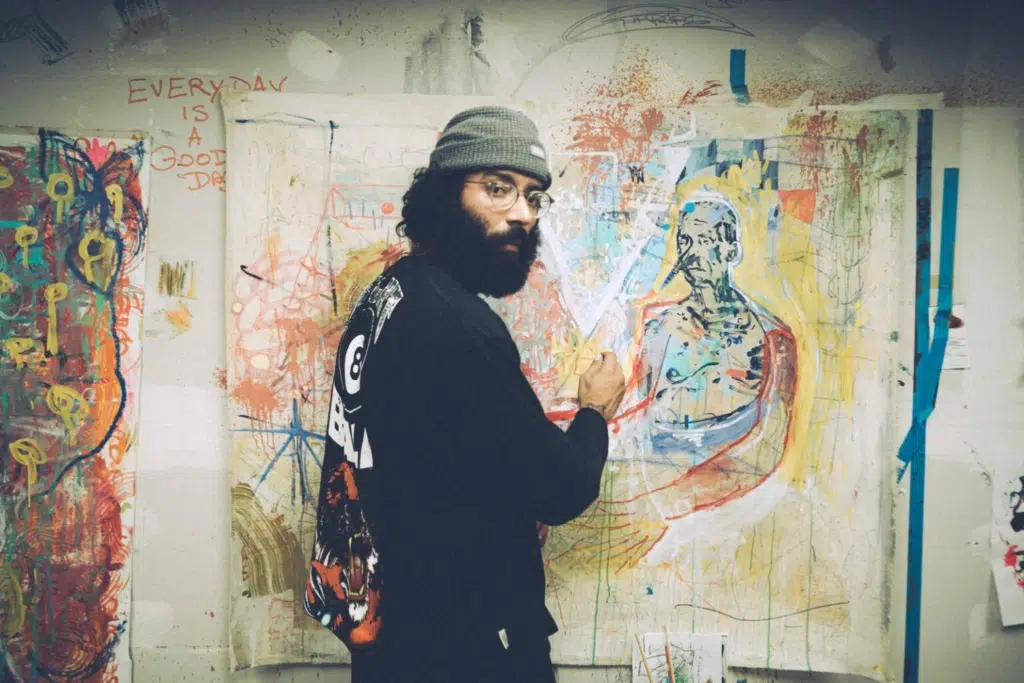 Visa Creator Program participation details
According to the statement Visa makes on its website, the Creator Program comprises five key elements, with the first focusing on technical consulting. and products to pave the foundation of knowledge of Blockchain Technology, Smart Contract and NFT Markets for project participants from digital industry veteran artists.
The next part will create a community to exchange ideas. and ways to solve problems together including increasing the opportunity to engage with customers and corporate partners In order to instill in the idea of ​​being an industry leader in Web3, before accepting the funding Visa intends to provide to help entrepreneurs participating in this program to take the next step in their business, as For those who are interested in joining these exciting experiences can fill out an application to wait for the selection from the organization.
Visa's first consulting artist
Programs that Visa organized this time. has invited NFT-experienced digital artist Micah Johnson to join one of his mentor artists who will guide him through his experience in building a business. After retiring from MLB basketball career due to health issues and decided to become a digital artist in 2018.
Johnson initially built his Aku World NFT community, releasing a black astronaut character, Aku, inspired by his own skeptical grandson on Earth. Will there be astronauts who are black? The artist came up with the idea to create the character through a 10-episode narrative, which generated a total net income of 6,178 ETH, or approximately $20.9 million. ever.
However, its dramatic character narrative resulted in this work being chosen as part of the film and TV projects of the Shawn Mandes joint venture Anonymous Content and Permanent Content production team. And his manager, Andrew Gertler, on April 16 last year, Dawn Olmstead, CEO of Anonymous Content, stated that he is excited to be working with acclaimed artist Micah and the Permanent Content team to build the platform. to the wonderful character Aku to pass on his limitless dreams, intentions and pure curiosity to audiences all over the world, while Gertler voiced his opinion. about this collaboration that.
"This will be a story that can really inspire a new generation. Since everyday use to the pursuit of dreams and their inspiration Including building confidence that they can do everything. if you really intend to do it."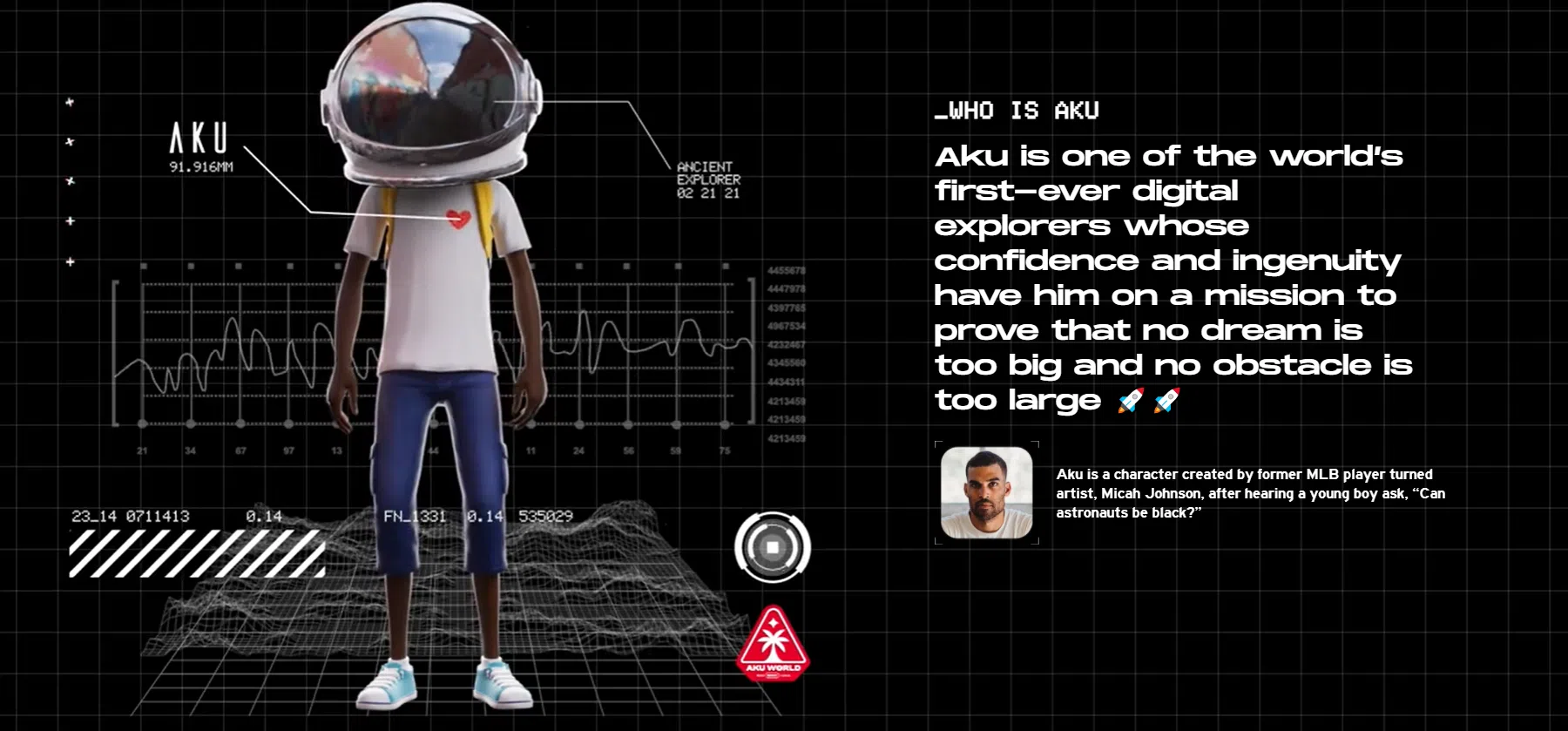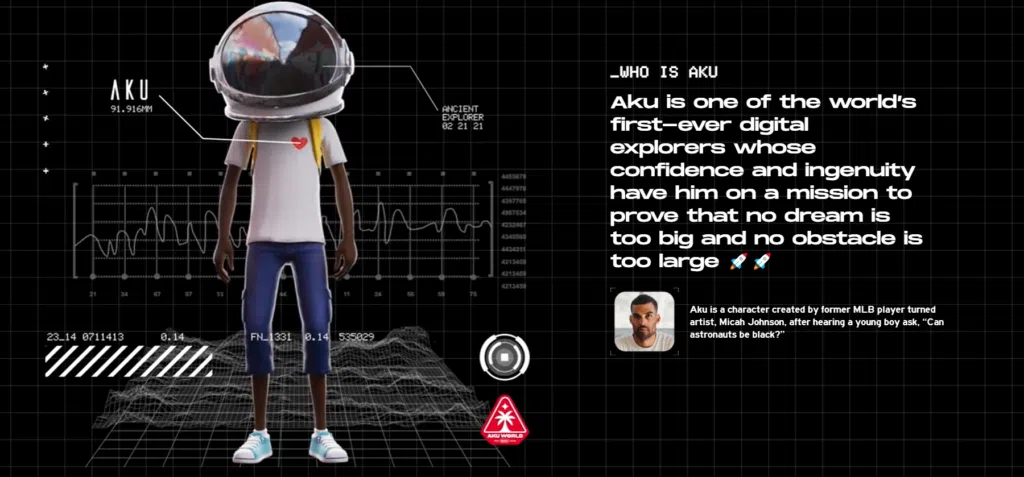 Visa is constantly trying to penetrate the crypto market.
However, the Visa Creator Program demonstrates its commitment to becoming the leading credit card provider for a wide range of markets. After acquiring CryptoPunk for $150,000 in August of last year and co-launching the Universal Payment Channel project, crypto has been successfully integrated with credit cards.