Animoca Brands Reveals More Than 2 Million Registered Sandbox Users Hits Cube, Bringing K-POP Artists From Cube
The Sandbox
Sandbox or Metaverse game that has been open for a total of more than 4 years, created and developed by the giant game company Animoca Brands released the Alpha version in Season 2 after the Alpha version in Season 1 was released in late November. Last year, to allow players to experience a virtual experience through 35 different levels within the game freely. Of course, the "Snoopverse" project was born in collaboration with famous rappers. And new NFT contributor Snoop Dogg was also in attendance as part of the launch. As a result, the number of users who have registered on the platform has already exceeded 2 million.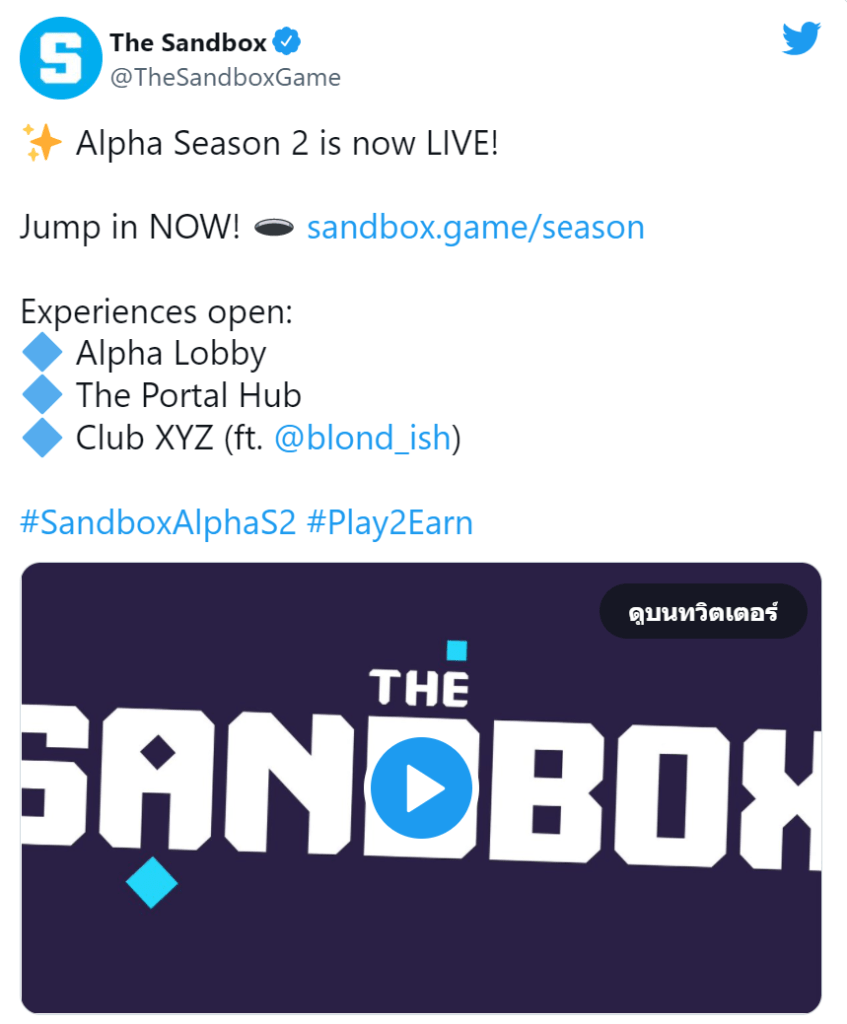 Well-known partners keep increasing the number of users of Sandbox.
A key factor in the massive increase in sandbox users may be the fact that the organization has signed long-term partnerships with several major companies including Warner Music, The Walking Dead, Snoop Dogg. and Deadmau5, among others. As a result, Sandbox accelerates corporate development with the aim of gradually launching more and more projects.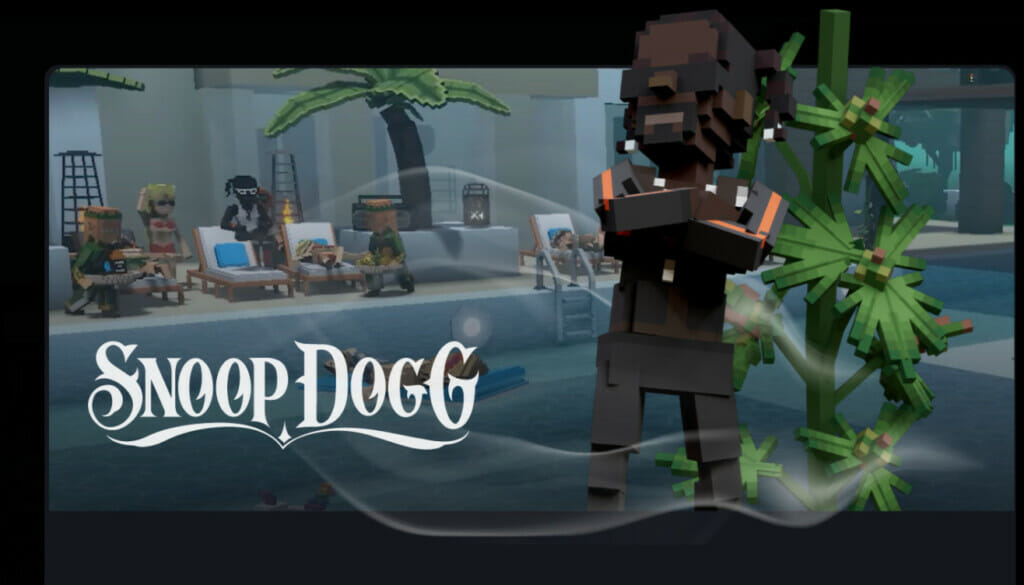 In addition, based on the Platform 2022 Roadmap data, the organization will adopt a DAO to empower voting owners of SAND tokens, virtual land, and Avatar assets to help move them along. The organization will begin operations within the upcoming quarter.
Sandbox's next goalSandbox's next goal
Sandbox announced a partnership with Cube Entertainment on March 2 to develop a tokenized asset that will be used within the game through the participation of K-pop artists. Sebastien Borget C. O.O and Snadbox co-founders spoke out during the press release:
"Cube is committed to truly supporting the Metaverse universe, with plans to leverage the organization to take a pivotal role within the sandbox and become a hub for kimchi culture as well. This virtual place will take care of the country's brands. and develop a partnership with a K-POP record label that will be able to bring them into Sanbox through land ownership."
SAND prices have not improved.
Although the organization has received positive feedback from users for the release of the latest version of the game. But this trend has not caused the coin's price to rise, with SAND falling more than 5% to $3.05 in the past 24 hours. What's more, the overall price has dropped more than 24% in 30 days and about 64% since the All-Time High three months ago as well.
The price of Non-Fungible Tokens (NFTs), or virtual land plots on the sandbox itself, has dropped 8% or 2.97 Eher (ETH) over the past week. That was worth about $8,100 at the time.