Salvador Dali's ALEGORÍA AL MAR work will be available on Quantarts, a platform that allows anyone to become one of the high-value art owners with NFT.
Usually, the paintings of famous artists Usually have a very high value. Some of which may be worth more than 100 million baht ever. This makes it very difficult for the average person to be able to possess those images.
These paintings have also become a favorite place for wealthy people to invest their money in order to maintain their value from inflation and expect high returns from future sales. According to statistics, these images are generally reported to increase in value at least 1-2 times per year on average.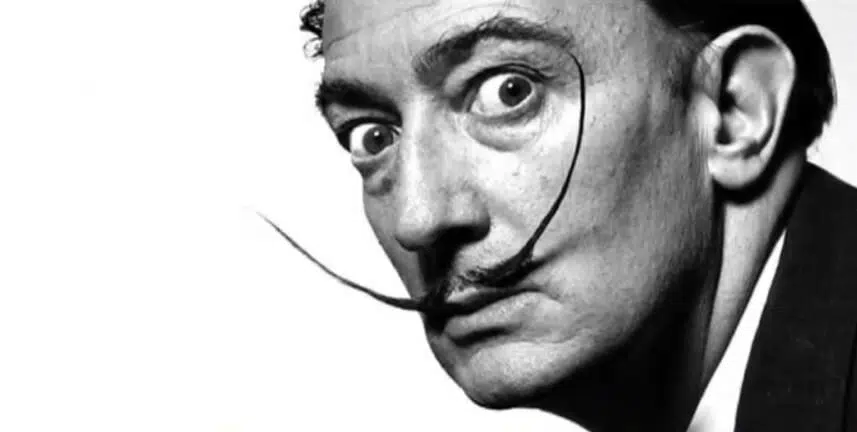 With NFT, Quantarts will allow anyone to own high-value paintings. If a painting is valued at 100 million baht, Quantarts will divide ownership into 10,000 NFTs. This makes the price of one piece of NFT equal to 10,000 baht. Ordinary people can own part of the work itself.
The first work to be released for sale is "ALEGORÍA AL MAR" (Secrets of the Seas) by famous artist Salvador Dali. Think of the Money Heist mask, which is his face.
Currently valued at more than $2 million, the work will be sold as 6801 NFTs, starting at $350 each. The NFT owners will also be able to participate in voting on what to do with the painting. You can also get 2% Royalty fee for every future NFT transaction.
What is Alegoría al Mar NFT?
That's is the first world class artwork to be traded by QuantArts via NFTs is Alegoría al Mar (Allegory of the Sea) by the famous Spanish surrealist artist, Salvador Dalí. His style and artworks are well known and treasured.
QuantArts envisions the transformation in creative arts in the age of digital technology where everyone has the right to access and acquire ownership of world class artworks through NFT's, where many people may co-own these incredible masterpieces.
The exclusive sale of 'Alegoria al Mar' is limited to 6801 NFT's. By doing so, QuantArts makes it possible for anyone to share ownership of this artwork. Royalties, control over exploitation of works with future DAO's and asset sales, are just some of QuantArts many advantages.
For Whitelist, if anyone is interested, they can join and reserve the right at QuantARTS
This is just an explanation of the platform based on the information on the website and the whitepaper only, not investment advice.