LINE Japan has now opened the NFT market.
LINE, a giant Japanese social media and messaging platform The NFT Market has been launched, where 90 million LINE users can send and exchange NFT coins with their friends.
LINE continues to open NFT marketplace
LVC Corp, as the operator of the LINE platform for cryptocurrency assets and blockchain-related businesses, has announced that LINE NFT will be launched. This NFT market will be open to Japan only, as LINE himself said. As the trend of messaging applications grows rapidly. Whether it's free messaging, chatting or video chatting. For today, LINE NFT has been officially launched.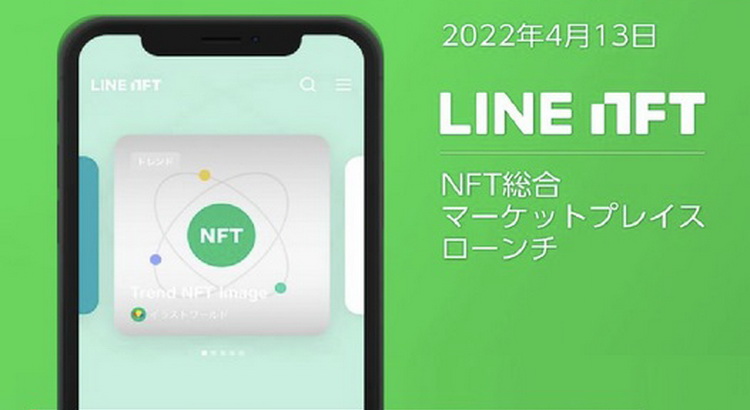 LINE NFT offers up to 40,000 NFT trading products. NFT works include Yoshimoto NFT Theater, NFT video footage by Yoshimoto kogyo holdings. All users can trade NFT through LINE Bitmax wallet. Bitmax is a cryptocurrency trading company founded by LINE in 2019 and has access to this service. via LINE application channel only.
NFT can be exchanged with each other.
Likewise, LINE has announced that Nearly 90 million users in Japan can send or exchange NFTs with their friends. Currently, the LINE NFT Marketplace sells popular characters such as Gyuunyuu, Usagyuuun, and Betakkuma, as well as having a "Gyuunyuu, Usagyuuun," and "Betakkuma." Also released NFT for anime The company also announced that More formats for each NFT portfolio will be added in the future.
It is expected that LINE's entry into the NFT market will allow users to have more exposure to digital assets, and LVC said. This will enable all users to experience various blockchain-related technologies on a daily basis.