On July 12 South Korean entertainment giant SM Entertainment has announced the launch of 'STUDIO KWANGYA', a company specializing in metaverse content production technology.
The missions of STUDIO KWANGYA will be done in multiple functions including Post Production, VFX Production, Virtual Human, Virtual Reality Production (VR Production), Music Video Studio (M/V Studio) and Virtual Studio. fast business By establishing joint ventures (JVs) with leading Korean and foreign companies in related fields and recruiting excellent talent.
As for the word 'KWANGYA' in 'STUDIO KWANGYA', it appears in the worldview of SMCU (SM Culture Universe), which SM emphasizes as the core value and vision of future entertainment. It refers to the domains of anomalies, amorphous and infinity, which are undefined. And it represents a content world where infinity transcends space.
Lee Sung Soo and Taek Yong Joon, co-CEOs of SM stated, "SMCU is a concept that crosses virtual and virtual worlds. Including the stories and worldviews that are unique to each artist. And the universe has the identity of each artist and the place that transcends them. It also represents a new world where they coexist without boundaries. Studio Gwangya was founded to professionally create different metaverse content using technology and culture.
STUDIO KWANGYA has established a joint venture company 'Studio A' with a leading VR concert platform company and plans to run a virtual reality production business through 'Studio A'.
'Studio A' uses custom made VR concert production engine, 3D VR camera, image processing software, Unreal Engine special visual effects (VFX) technology and K-Pop AI technology. Starts VR concert production at realistic for world-class artists.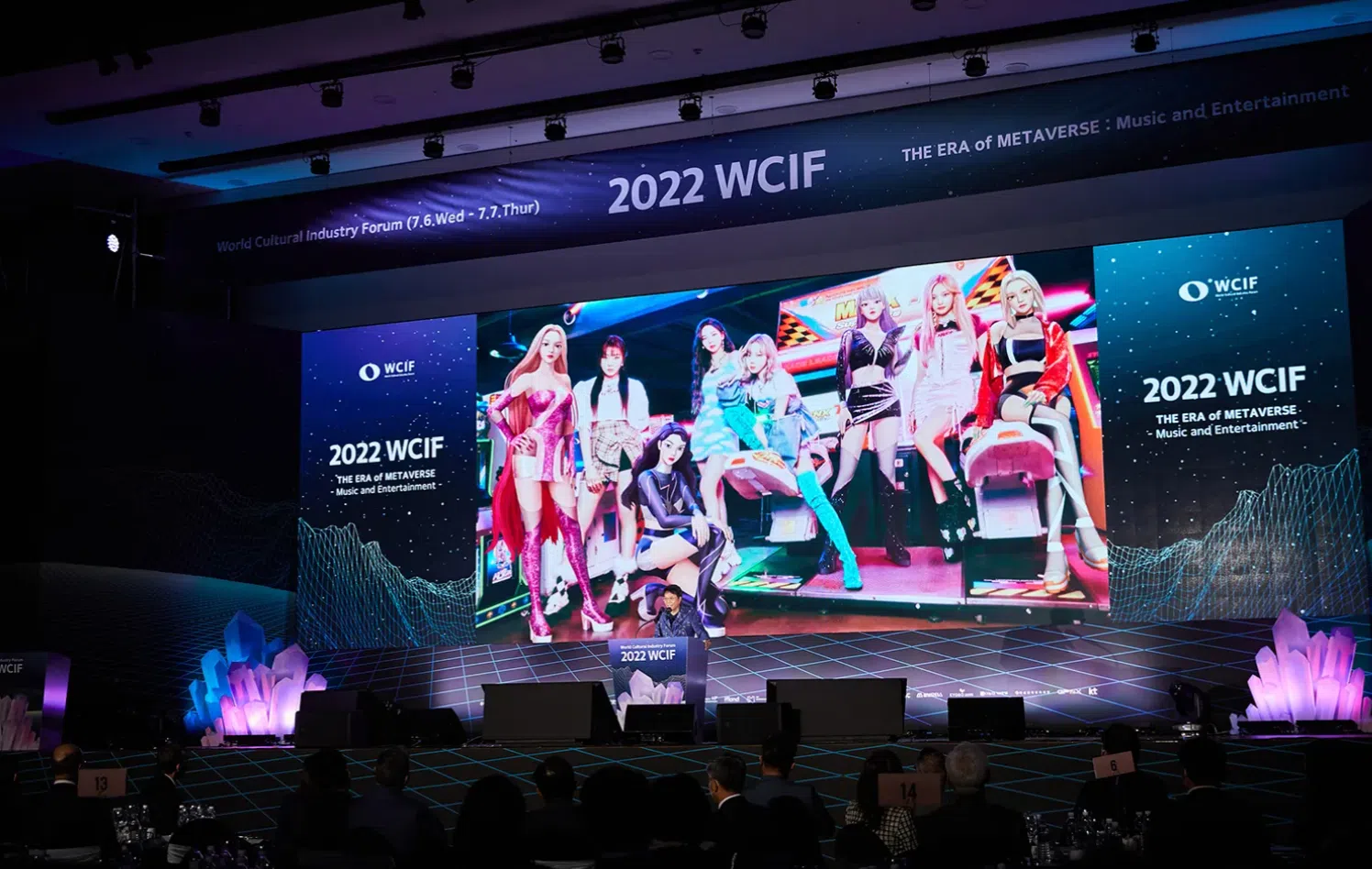 Producer Lee Soo Man of SM Entertainment attended the "3rd World Cultural Industry Forum" (or WCIF) broadcast on YouTube on July 7. with the main speech under the topic 'A New Vision Opening the Metaverse Era: Metaversal Origin Story'
On that day, Producer Soo-Man Lee said that ❝SM Culture Universe (SMCU), SM's Metaverse that presents the core values ​​and vision of the entertainment world of the future, is a worldview. Vision and Blueprint that we have been preparing for a long time With the hope that K-Pop and Hallyu will become content that will be loved forever. It's not just a trend in a particular model. We have renamed it and are developing it as 'Metaverse Origin Story', a concept that captures the unique stories of SM artists crossing between virtual and real worlds. What is often called the worldview ❞
and added that ❝By combining Blockchain and Metaverse technologies, SM's content can be reproduced and expanded infinitely, creating a Recretable Content that anyone can contribute. including being born into the entertainment world of the future Which is connected by a culture that transcends time and space. In the Metaverse world, Killer Content and Original Content that I and SM have created. will be added to the maximum value It has been re-created (or Recretable) by K-Pop fandoms and prosumers around the world. And in order to become a Metaverse entertainment world where everyone can enjoy creative activities, I present P2C (Play2Create), a new vision for the cultural building industry such as music, video, design and games of the future. We are building a new P2C ecosystem that awakens creativity by expanding cultural technology. and become an economic activity through creativity ❞
He also reiterated that ❝P2C will provide Killer Content IP and will become a Blockchain based ecosystem that can create new IP from IP as anyone can use and save freely. other Moreover, everyone can make money. While enjoying the creative process all over again by using this original content IP, the creative activities of creators. It will become an economic activity soon. From now on, we are moving towards digital transformation from Web 2.0 era with media and distribution center to Web 3.0 era which is IP and content era. In the physical and virtual Metaverse worlds that has the virtual world and the real world coexisting The power of culture will create both new possibilities and create a creator economy for us ❞