After the upgrade of Ethereum's The Merge, this has resulted in many investors' expectations of future profitability opportunities with the possibility that the new network will attract a large number of new users to the platform.
However, with the initial market downturn following the change of consensus mechanism from Proof-of-Work to Proof-of-Stake As a result, investors who expect profits are flowing out of the market in large numbers.
According to CoinMarketCap, as of September 15, 2022, Ethereum has a market cap of $19589 billion, representing a loss of over 19.22 percent to $15823 billion today. When a consensus change occurs This caused assets to lose value as much as 3.76.6 billion dollars.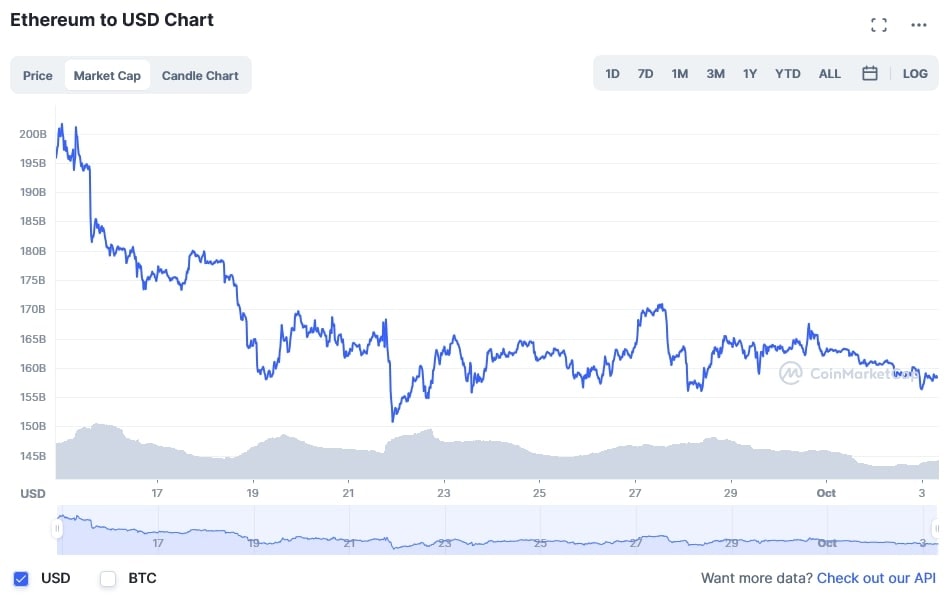 At the same time, large capital outflows have been seen on Ethereum as it hovers near $1,300, with ETH currently trading at $1,293, down 23 percent from record levels. Before upgrading the network.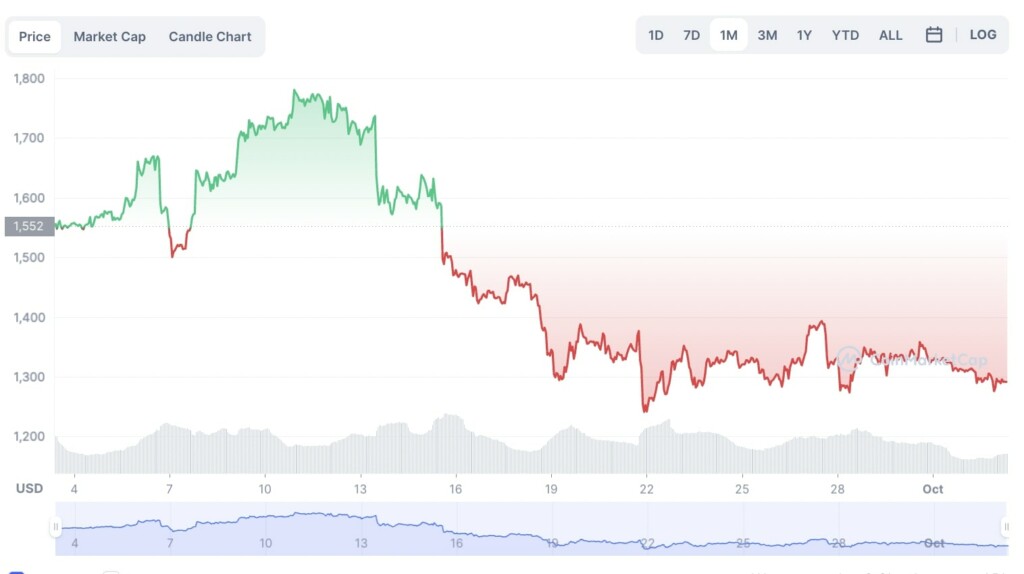 Investors Disappointed Even The Merge Has Been Going Well.
The Merge has spurred more interest in Ethereum after the network switched to the official PoS protocol. This results in supply circulating back to deflation and attracting capital from large investors again.
Massive capital outflows are one indicator that The Merge upgrade is not meeting investors' expectations. Although some investors expect the upgrade to be good over the long term.
However, there are still many factors such as Ethereum and most crypto markets still encountering macroeconomic factors. This has resulted in almost all digital asset markets continuing to fall into a bear market.
Regulatory uncertainty
Furthermore, Ethereum is facing regulatory uncertainty over whether it is a security token or not.
Gary Gensler, chairman of the Securities and Exchange Commission (SEC), recently noted that PoS assets may lead to expectations from investors who may be intent on making a profit. So after the upgrade of The Merge, some investors expect Ethereum to be the SEC's next target.
However, it is important to note that after the upgrade is completed in line with the expectations of investors who want to see Etherum outperform Bitcoin, it is still seeing a lot of money flowing out of the largest digital asset. 2nd in the world continuously
Join and support and travel with us.
All you need is the Animalverse Dancing Underwater NFT.
Free mint at https://www.animalversedancingunderwater.io/